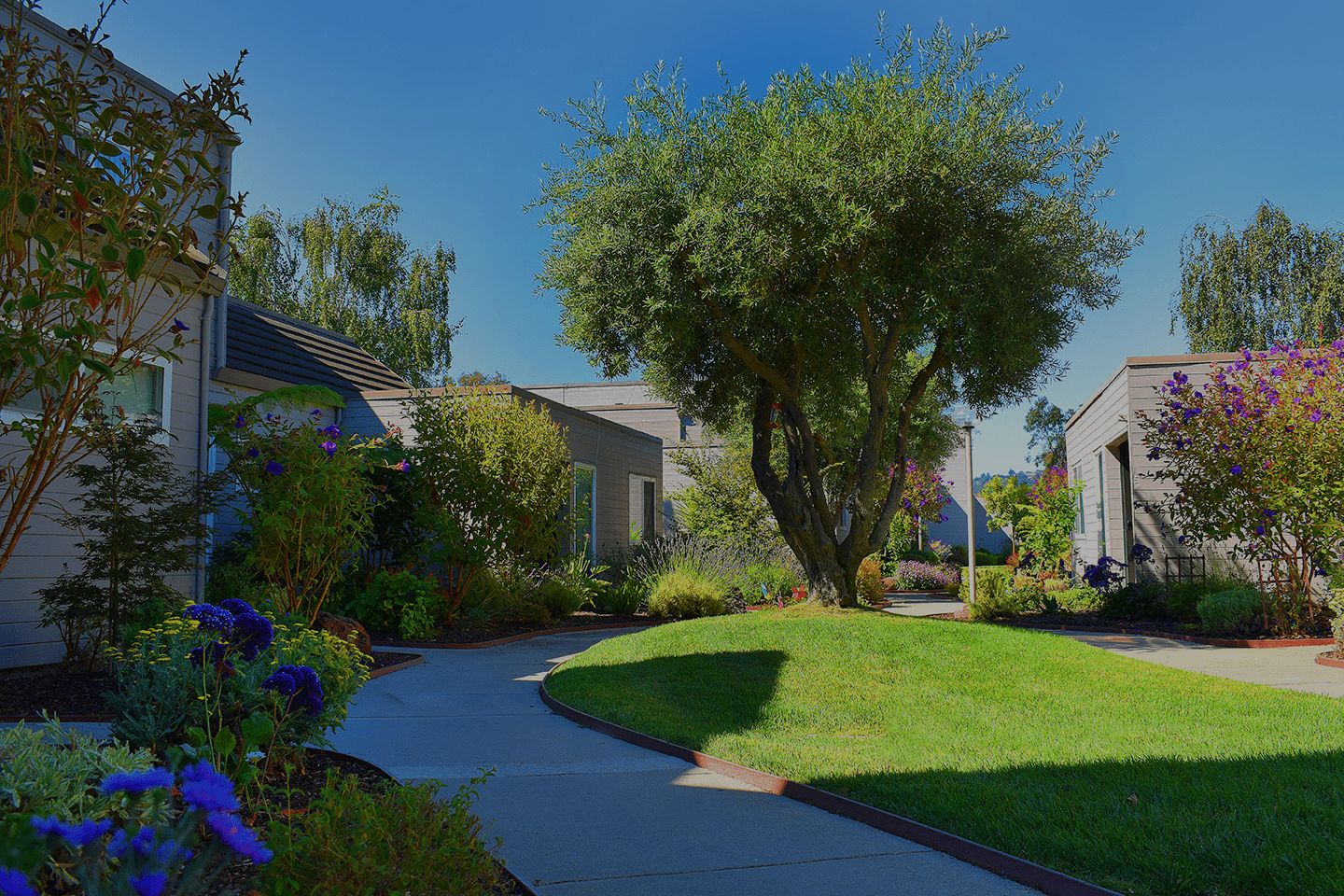 Welcome to
HERON COURT COOPERATIVE HOMES
Explore
COMMUNITY - DIVERSITY - TRANQUILITY

Culturally Rich
ABOUT OUR COMMUNITY
Located in the heart of beautiful Redwood shores, Heron Court is a cooperative homes community rich with diversity, tranquility and relaxation. Maintaining an environment that offers family peace and enjoyment, is our goal. Our spacious homes, friendly staff, immaculate grounds, children play areas and scenic walking paths make Heron Court a wonderful place to call your home.
Located on the San Francisco Peninsula, we are conveniently located midway between San Francisco and San Jose.
Co-owners at Heron Court Cooperative, Inc. are within walking distance from a lovely nature path adjacent to the community. A 200-acre lagoon links nearby Shores Center to a variety of residential neighborhoods within Redwood Shores offering an array of recreational activities, from sailing and swimming to windsurfing.
It's a safe, clean and friendly place to live with numerous benefits such as convenient access to shopping, schools, libraries, churches, community, medical centers, local transit, parks and much much more.
Local Resources
JUST FOOTSTEPS AWAY
COFFEE SHOPS
Bon Appetit 500 Cafe 500 Oracle Pkwy, Redwood City
Bay Leaf Cafe & Catering 1201 Radio Rd, Redwood City
Shoreway Cafe 1301 Shoreway Rd, Belmont
Flame BBQ Cafe 1397 El Camino Real, Belmont
Blue Sky Cafe 1625 El Camino Real, Belmont
GROCERY STORES
Nob Hill Foods 270 Redwood Shores Pky, Redwood City
Albertsons 919 Edgewater Blvd, San Mateo
Safeway 1100 El Camino Real, Belmont
Safeway 901 Emmett Ave, Belmont
Safeway 921 E Hillsdale Blvd, San Mateo
LIBRARIES
Redwood City Library 399 Marine Parkway, Redwood Shores
Foster City Library-Main Branch 600 Foster City Blvd, San Mateo 
RESTAURANTS
Mistral 370 Bridge Pkwy, Redwood City
Oracle Cafe 400 400 Oracle Pkwy, Redwood City
Steve's Cafe & Catering 303 Twin Dolphin Dr, Redwood City
Yeah Bar & Chinese Cuisine 246 Redwood Shores Pkwy, Redwood City
Tokyo Star 238 Redwood Shores Pkwy, Redwood City
SHOPPING
Edgewater Place 901 Edgewater Blvd, San Mateo
EDUCATION
Sandpiper Elementary- 801 Redwood Shores Pkwy., Redwood City
Bowditch Middle 1450 Tarpon St., Foster City
Central Middle 828 -Chestnut St., San Carlos
Hillsdale High – 3115 del Monte St., San Mateo
Sequoia High – 1201 Brewster Ave., Redwood City
06
BOARD MEMBERS
MARCO GUTIERREZ– PRESIDENT | VANESSA COREA-VICE PRESIDENT
HAYWOOD BROUSSARD– CHIEF FINANCIAL OFFICER
CHERYL BRENNAN– SECRETARY
STAFF:
HERON Court has a most professional and supportive staff and administration.
Our staff will work diligently to insure that any issues you may have are handled in an expeditious manner.
Our staff works very hard to make sure that you are having the absolute best experience possible while living at Heron Court.
With many success stories under our belt, we have a proven track record of making sure all properties are given the attention they require.
The helpful and professional staff of Heron Court Cooperative Homes is waiting to assist you and ensure your satisfaction.
Please send all paper correspondence to:
HERON COURT COOPERATIVE, INC.
350 Gunter Lane
Redwood City, CA 94065
Phone: 650.593.1915
TTY: 800.735.2922
Fax: 650.593.0155
Email: yalbano@altoncorp.com
Business Hours
Monday – Friday
8:30am to 5:00pm
PROPERTY MANAGEMENT
ALTON MANAGEMENT CORPORAION
7532 MacArthur Boulevard
Oakland, CA 94605
Phone: 510.663.0177
TTY: 800.735.2922
Fax: 510.663.0176
Web: www.altoncorp.com
NOTIFICATION OF NONDISCRIMINATION ON THE BASIS OF DISABILITY STATUS
Alton Management Corporation, the managing entity representing the owners, does not discriminate on the basis of disability status in the admission or access to, or treatment or employment in, its federally assisted programs and activities.The person named below has been designated to coordinate compliance with the nondiscrimination requirements contained in the Department of Housing and Urban Development's regulations implementing Section 504 (24 CFR, part 8 dated June 2, 1988).
Ms. Fatima Hutton, 504 Coordinator, Alton Management Corporation 7532 MacArthur Boulevard, Oakland, CA 94605 – Telephone: (510) 663-0177, Ext 127, TTY: (800) 735-2922